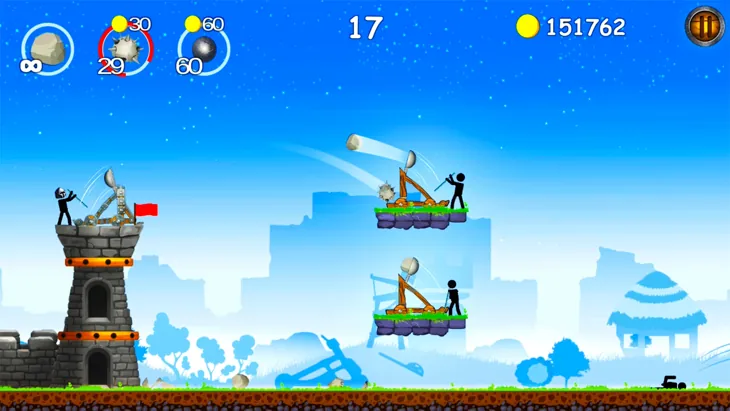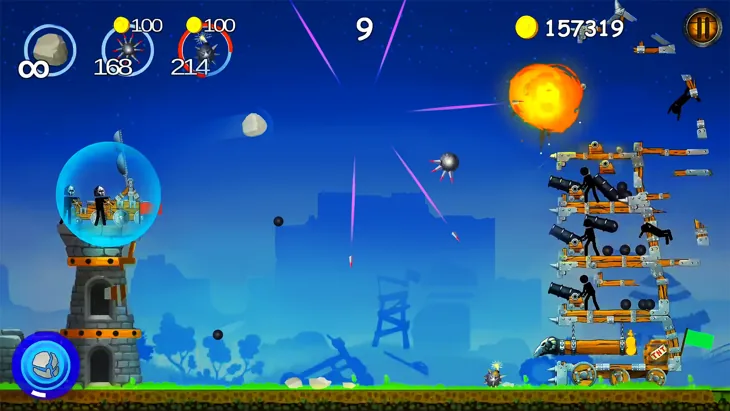 Use the catapult to throw stones at the opponents and break their military mechanisms and siege towers.
The game has a simple intuitive control. Tap on the screen and pull to charge the catapult and select the tension force. Release to launch the projectile into the enemy.
For each struck enemy you will earn coins which help you to buy upgrades shells, for example a bomb.