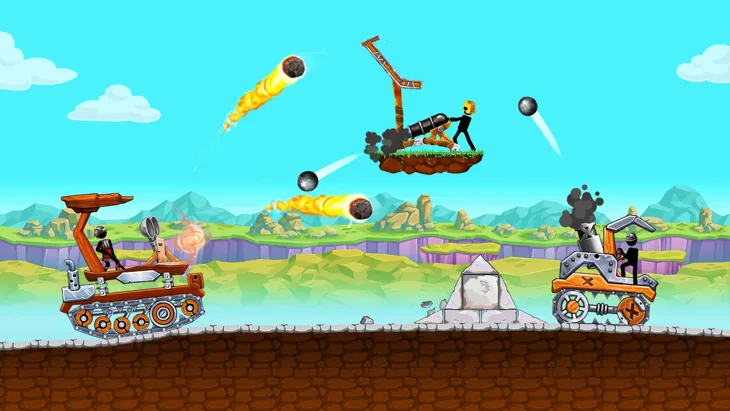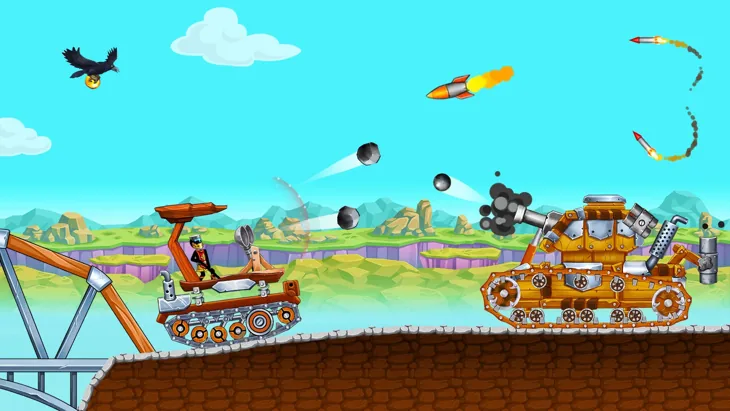 An exciting offline game based on the laws of physics. You will be very pleasantly surprised!
Rush up the hills and fire at your enemies with a catapult and cannon and arrow and other weapons. A fresh idea to use a tank, and yes it's made of wood! But you can always improve it, or buy another one.
Stickman was a lot of people, and an archer and a spear thrower and even a Viking, a good story happened with a Catapult. But today our stickman received a Tank and an amazing story of confrontation with enemy battle vehicles on the hills awaits him!